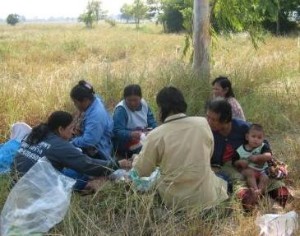 In the village

1. Experience the timeless work of planting and harvesting rice.
Planting is done in June, July and August (depending on rainfall), harvesting is usually done in November.

You can work with a family in their field for a whole day or just part of a day. Manida can bring food at noon or come with you for a day to translate and explain.

Tip: Bring two bottles of beer and/or a bottle of softdrink to offer the family at noon.